Hart Beach is a year-round beach venue where (surf)sport is the basis. From this vision, the concept consists of a Surfschool, Surfshop, catering facilities, events and meeting location. Hart Beach has been working with MICE Operations for a few weeks now.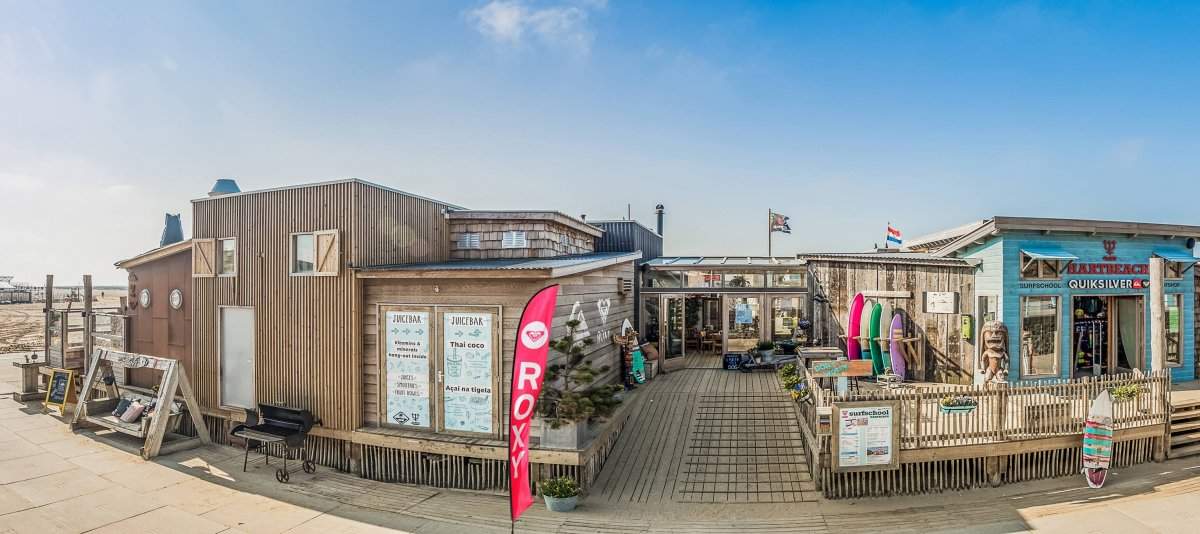 Variation
Due to the range of our concept, the numbers, size and type of events are diverse. As a result, the various requests and events each require a different approach and interpretation.
Labour-intensive
"Before we started MICE Operations, most of the requests came by e-mail and telephone. Then you still have to put together the quotation and come up with the limited information you have that fits that group".
Everything at your fingertips
"With the request module, guests can make a request exactly as they have it in mind. All options and additional information are within easy reach, so guests can see what the day will look like right in front of them. The requests that come in via e-mail and telephone are often the more complex events. People also regularly walk in spontaneously to ask about the possibilities. We then put them in MICE."
"The great advantage of MICE is that the business operations works more efficiently and that everything is immediately adjusted in the quotation and work sheets if you change something in the system."
Simplicity
"The implementation went very smoothly. We have chosen to have the basics put in by MICE. Because of this, we are very carefree. They also came up with points for attention in order to set up the system optimally, which we then picked up. The system is very intuitive and as a result, we were able to set to work straight away. In addition, questions are answered quickly; if we don't know something, it's nice that they are so approachable.
Before we went live, we had MICE do another check to see if everything was set up optimally. We have just started, and we are now just using the basics. We are, however, already working on deepening, to see how our own processes fit in optimally starting with a request to event and finally the invoice.
The support for the processes offered by the system also fits in with the ambition to grow further in the field of events, and the request module also plays a role as an additional sales channel.